A brief history of HOPE of Rock Hill: During the 1970s many of the area textile mills were closing.  Churches were suddenly overwhelmed with people seeking help with their day-to-day living expenses. In 1975, a concerned minister and several churches formed a ministry to help people in their time of crisis. The goal was to provide an assistance program to step in when social agencies reached the end of their resources and to "fill the gaps." What became known as the "HOPE House" was located on Park Avenue. In May 2021, we moved into our new, much larger facility located at 504 Oakland Avenue in Rock Hill.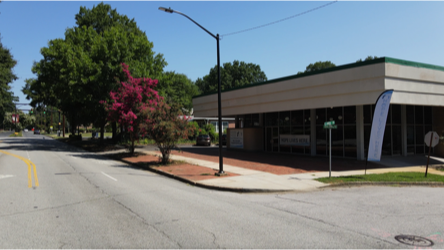 HOPE of Rock Hill is a volunteer non-profit organization.
It takes approximately 10,000 volunteer hours each year to operate the crisis assistance programs. Over 90¢ of every $1 goes directly into services to help the needy in our community.  


The HOPE process: every person requesting help is screened by a volunteer caseworker.  They use computers to monitor clients' visits and what type of help they have received in the past.  Every effort is made to be sure their need is genuine. Our number one request is for food but we provide assistance for food, utilities, kerosene, medicine and natural gas. We serve thirty families per day. The number of new families requesting aid has steadily increased even as our economy has recovered. We also face the fact that there is the dwindling supply of government food due to budget cuts at the State and Federal levels.
While the challenges are great, the opportunities for HOPE and community service are boundless.  With the help of local churches, private and corporate contributors, HOPE of Rock Hill continues to provide assistance to our neighbors in need. We encourage you to stop in and see "Where HOPE happens!" You'll have the opportunity to meet our dedicated volunteers and chat with some of your neighbors who come daily for vital necessities - and a bit of HOPE!  It's where Rock Hill shows its heart! Call HOPE of Rock Hill at 803-328-8000 to schedule a visit at your convenience!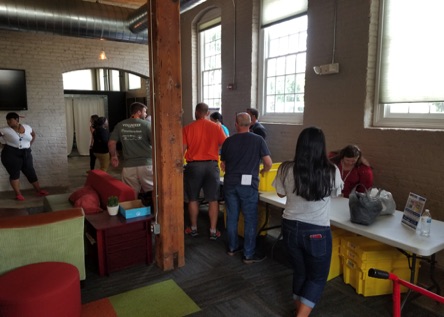 HOPE of Rock Hill financial statement available upon request.