Frequently Asked Questions


We provide food for any York County resident. However, we limit our financial help to the Rock Hill area. There are other agencies providing assistance in surrounding towns.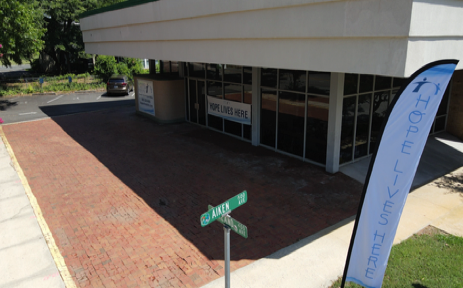 What area does HOPE of Rock Hill serve?
HOPE of Rock Hill opens its doors at 8:30 Monday-Thursday and starts meeting with clients at 9:00 AM. We take clients on a first come, first served basis.
Do I need an appointment to get help?
You need the following: Current SC ID, Social Security Cards for the household (if you do not have SS cards a copy of your tax returns or any government form works), printed utility bill (past due) and a printed current bank statement are required.
What forms are needed for financial help?
We provide assistance once every 6 months. HOPE of Rock Hill can only help with financial assistance a maximum of 5 times.
How many times can we get financial assistance?
Most of our clients come one time a month. However, if there is a crisis other arrangements can be made.
How often can we come for food?
Yes, we are open every Tuesday for those who work. You must provide proof of employment. We encourage everyone not to miss work if at all possible. We assist 10 families on Tuesday nights. But there are always exceptions.
I work during the morning hours. Is there another time to receive assistance?
We hit a milestone in August 2019. HOPE of Rock Hill provided food for 750 families and 1,429 individuals.
How many people do you serve each month?
How can I donate to HOPE of Rock Hill?